F.A.Q.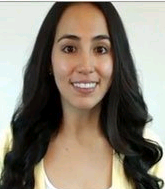 Hi there!
If you have any comments or questions regarding RubySoft products, policies or this web site, please fill in the contact form and we will get back to you real soon.

In the mean time you might want to look at questions that we receive often.




Frequently Asked Questions (FAQ)
Why are so many buttons in the toolbars grey and inactive?
First of all you need to know that all buttons in the toolbar will appear active (and in color) only when there is a possibility to use them! This is the most asked question. For example: changing a window to a high details setting without selecting it first, will not activate the 'change level of detail' button so it will remain grey.
What you do is first draw a rectangular shape on your model. Then select it: now you see that a new button lights up! Click it and accept all default values. Now you can triple click on the inner side of the new frame and the 'fillings' toolbar will become active and you can add a window or door to your frame. Easy!
Here is the direct link to the tutorial page on our website with a video.
How many licenses do I need?
Licenses are based on 'per user account' schema, indifferent if you are on a PC or Mac. This means that if you buy a license your serial key will be generated based upon unique features of your hardware to identify and validate the key. A serial key will therefore not work on other devices. You need one license per device.


Are licenses transferable?
The licenses are not freely transferable between users nor between computers. The serial key is generated based upon computer specific information and will not work on other computers. If you need to reinstall a license on another computer, you can request a key by email. (A small license transfer fee (administration) is applicable for LITE users.)


What is the difference between a LITE and FULL license?
The FULL license enables advanced functions that boost productivity when working with the plugin on more complex models. This license is for use in a commercial environment; the LITE version is for non-commercial use (home user). Also, the FULL license allows you to add more preference settings and types of windows. A FULL license will also grant the user to request two serial keys. So, the software can be activated on a desktop pc and for example a computer at home or a laptop. For more details see the license comparison table.


How about the trial...?
Installing our trial versions will give you the functionality of a FULL license for ten days. We only limited the number of frames, windows and doors in your model to a maximum of five. This way you should be able to determine if you could benefit from our software.


Are the new version updates free?
Yes! All minor and major updates (e.g., 4.1, 4.2, ... 5.x) are free as long as your license is valid.


How long is my license valid?
A typical license will expire after 12 months of purchase. For those who want to extend their license we have discounts and special prolongation prices at the shop available.


What happens when my license expires?
The plugin will show an 'Expired' message. You can still access and open your models but not change the 3dWindow frames any more. You could decide to explode the components and modify them from within the SketchUp toolbox again, but we think that might be a lot of work. Extending your license will immediately remove the limitations without any other installing/de-installing.


Why do I need to pay again after 12 months?
Our pricing policy is based upon the following consideration: If you build SketchUp models and need window frames and doors you could draw them yourself. Sure! Many people do so.
If you want to save time and speed up things without decreasing design, detail and functionality, you need flexibility in the process, want the ease of use and so on and so forth, then the fee for a license will outweigh the challenges you might face designing and implementing these yourself. The time you have to invest to get it properly done will easily compensate for the license fee.
For non-commercial (home) users who could use our software for a single project we have the TRIAL (free for ten days but limited) or a LITE version (paid) and for commercial users a FULL version. 
Special prices for the prolongation of your current license(s) are available in our web shop for existing customers.


How do I install the plugin or how to install a new update?
On the home page you will always find the download button to the latest version.
Click on the button with your right mouse button and use SAVE AS… You should see a windows dialogue that wants to save a file named something like: RS_Window_RDT_*.rbz). (If you see some scrambled page, you have opened the software (with an unintentional left mouse click).) 
Choose a location on your computer where you want the file to be downloaded to.
 
Start SketchUp.
For PC/Windows users: click menu item Window, Preferences, Extensions and click the button Install Extension…
For MAC/iOS users: click menu item: SketchUp, Preferences, Extensions and click the button Install Extension…
Select the file you have just downloaded on your computer.
Wait a few seconds and the latest version of the plugin has been installed.
Close SketchUp.
Restart SketchUp to benefit from the most reliable and advanced version of 3dWindow.
(Optionally you can safely remove the RBZ file from your desktop if you like)
How do I remove the plugin?
Easy: Choose the EVALUATE RUBYWINDOW option from the menu and after a short survey (in which you will probably use some Gibberish like everyone else), you can click UNDELETE.
Or:
Go to your C: drive and find two folders and one file:
Completely delete this folder: C:/Users/ [your user name] /AppData/Roaming/RubySoft
Completely delete this folder: C:/Users/ [your user name] /AppData/Roaming/SketchUp/SketchUp [your version] /SketchUp/Plugins/RS_Window
Delete this one file: C:Users/ [your user name] /AppData/Roaming/SketchUp/SketchUp [your version] /SketchUp/Plugins/RS_Window.rb